Eastmoor: Friendly, Forward-thinking, Flourishing
Named one of Columbus' Best Neighborhoods by Columbus Monthly, Eastmoor is a vibrant historic neighborhood in the heart of the east side. Whether you're a new resident or have lived here for generations, Eastmoor is a special place to call home.
A Diverse Community
Our neighborhood prides itself on diversity. We are a welcoming community of families and individuals of various age, religion, heritage, and socio-economic position. A melting pot representing all walks of life on Columbus' east side, Eastmoor is an inclusive area with a warm and friendly feel.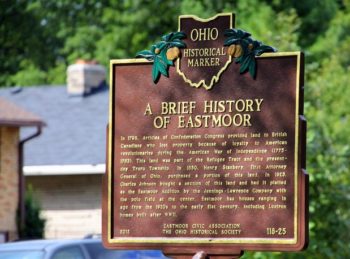 Convenient Location
Just five miles east of Downtown Columbus, Eastmoor is located between the cities of Bexley and Whitehall. Convenient highway access to I-70, I-71, I-670, and US-33 position our neighborhood within a short drive to all that Columbus has to offer. A number of nearby public, private, and parochial schools, including Capital University, serve our residents.
A Lovely Place to Live
The quaint, winding streets of Eastmoor are lined with mature trees, manicured landscapes, and decorative street lights. Eastmoor has a variety of architecture which includes original 1920's mansions, stately colonial and tudor homes, mid-century ranches, modest cape cods, and post-war era Lustron and Gunnison homes. In addition, there are many affordable historic apartment homes, as well as newly constructed luxury condominiums. Residents take pride in their properties, and together we maintain the common green areas like our unique traffic islands and expansive Virginia Lee Circle, the former location of early 20th century polo grounds.
Our corridors, East Broad Street and East Main Street, are host to a number of flourishing businesses including banks, restaurants, dry cleaning, medical and dental professionals, and the local US post office. The nearby Eastmoor Swim Club is an outdoor pool with a variety of membership options.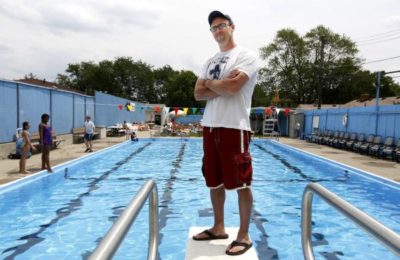 A Brief History of Eastmoor
In 1798, Articles of Confederation Congress provided land to British Canadians who lost property because of loyalty to American revolutionaries during the American War of Independence (1775-1783). This land was part of the Refugee Tract and the present-day Truro Township. In 1850, Henry Stanbery, first Attorney General of Ohio, purchased a portion of this land. In 1923, Charles Johnson bought a section of this land and had it platted as the Eastmoor Addition by the Jennings-Lawrence Company with the polo field at the center. Eastmoor has houses ranging in age from the 1920s to the early 21st century, including Lustron homes built after WWII.

The polo field was the centerpiece of an equestrian community developed by Charles Johnson in the early 1920s. The Eastmoor Polo Club played on this field until the facilities were destroyed by fire. The fire, plus the rapid growth of Eastmoor's residential community, caused the club to be relocated to the Rocky Fork Hunt Club, established in 1925 exclusively for the Eastmoor Polo Club. The Eastmoor polo field, commonly known as Virginia Lee Circle, was named for Virginia Smith and Lee Huntington as a wedding gift from Charles Johnson. The mounted polo player, on granite stones at Eastmoor's entrances, is a replica of the mounted polo player on the original sign.
The Historic National Road in Ohio
Eastmoor, one of nine (9) Columbus neighborhoods on the National Road, was built on part of the land established by Congress in 1798 as the "Refugee Lands" and given to British Canadians who supported the American colonists during the Revolutionary War (1775- 1783).
In 1872 the eastern boundary of Columbus was Alum Creek. Bexley was founded in 1903 and the area to the east remained rural with inns and taverns, and later, gasoline and repair shops along the National Road (Main Street) to aid travelers.
In 1923, Charles F. Johnson purchased a portion of this land and platted "Eastmoor Addition," an equestrian community, with a polo field as its centerpiece. The facilities of the Eastmoor Polo club were destroyed by fire, and because of the rapid growth of residential Eastmoor, the Polo Club relocated to Rocky Fork Hunt Club. Today's Virginia Lee Circle, a community gathering place, is located on the site of the Eastmoor Polo Club.
In 1937, when Eastmoor was annexed by the City of Columbus, most of the houses and service stations were scattered along Main Street, the National Road. Following World War II, most of the houses and accompanying commercial and industrial developments were built.
More about the Historic National Road in Eastmoor