The Eastmoor Beautification Committee is a group of dedicated resident volunteers who work to maintain our neighborhood green spaces.
Beautification Report, July 2018

For our traffic islands, which are considered City Parks by the City of Columbus Parks and Recreation, our goal is to maintain around the trees with weeding, mulching, and trimming of water shoots. We discourage any planting around the trees, as this has led to maintenance problems in the past. Last year, the City of Columbus cleaned and replanted the three large islands on "Little Broad" between Harding and Kellner, just south of Broad Street. This is a large area and will require a major volunteer effort on our part to maintain.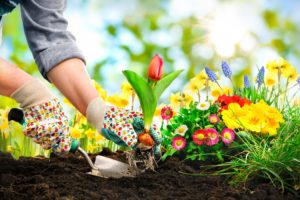 The Beautification Committee's work is funded by your Eastmoor Civic Association dues, which covers mulch, watering the three big islands at Little Broad as needed, and fertilization, aeration, and grub control of the other islands. Weeding, mulching and trimming are done by Eastmoor volunteers, with the other items performed by a community landscaping company who is contracted and paid by the Eastmoor Civic Association. The City of Columbus mows the grass.
In addition to your dues, the Eastmoor Home & Garden Tour is a major fundraiser for the Eastmoor Civic Association. The next tour will be held in May of 2019, and is organized by the Beautification Committee.
Brad Colegate and Andrew Mitchell, Co-Chairs
2019 Work Nights
Beautification volunteers – anyone in our neighborhood! – are invited to our Work Nights, beginning at 6:30pm on the evening before neighborhood yard waste pickup. Tasks include weeding, mulching, edging, etc. Please bring a paper yard waste bag, gloves, and any garden implements you'd prefer to use. Details are sent via email a few days prior to each work night. (Join our email list at the bottom of this page).
2019 Work Night Schedule
work begins each night at 6:30pm
Monday, April 15th:  Elbern & Harding Road
Monday, April 29th:  Location TBD
Monday, May 13th:  Location TBD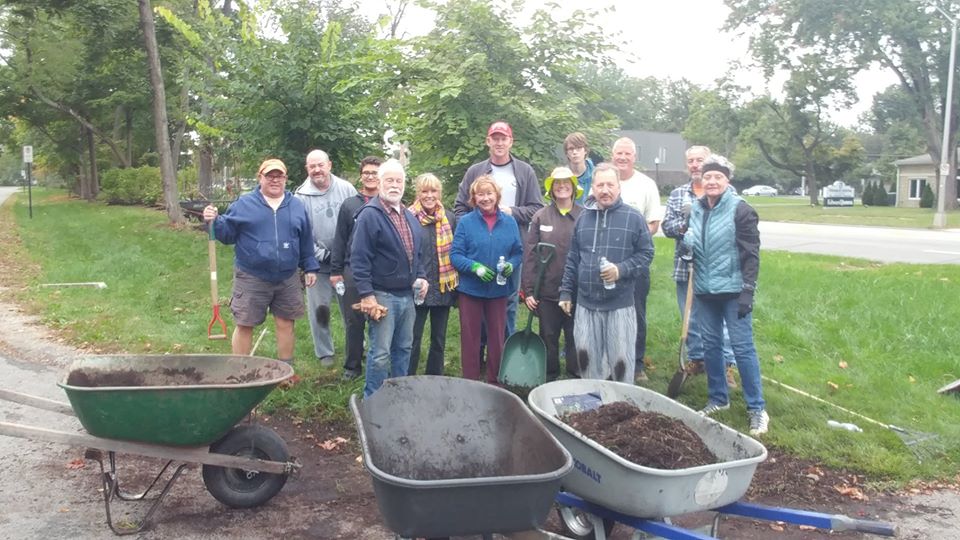 Mulch Day – October 13, 2018: Thank you to Brad Colegate and Andrew Mitchell, Beautification Committee Co-Chairs, and neighborhood volunteers who worked at the Little Broad traffic islands. Your efforts help keep Eastmoor a beautiful place to live!
2019 Eastmoor Home and Garden Tour
Saturday, May 19
Mark Your Calendars! More info coming soon!